Game Animal Simulator Free Download

About This Game
Animal Simulator is a new open world game, where people and animals meet. Choose one of the many diverse animals as your character and try to survive with your pack and your new human friend. You will encounter lots of dangerous situations in the world – it's up to you how you deal with them!
The game also supports cooperation and local multiplayer, so you can play it with friends.
Your animal [/]
Your playing style will be affected by the animal you choose. It's up to you whether you want to play as a fearless predator or a rabbit – each animal has its own unique features, advantages and disadvantages. You can start a family and have cubs, or run your own pack. Leading a group will make hunting much easier for you, but you will have to get enough food for all members of the group.
Your friend [/]
One of the game's unique features is cooperation between animals and humans. You can also decide to switch control to the human friend and have the animal as your pet. This opens up a lot of unique possibilities for you. You and your pet can help each other – protect each other or search for food together. You can also keep animals, run a farm, build a house, start a family, or hunt.
KEY FEATURES:
– Beautiful and realistic open world
– Local multiplayer game
– Various locations
– Various time periods (at the moment Modern times, we are preparing Middle Ages and Prehistory coming soon)
– Help of a human friend
– Full 4 seasons with day/night cycles and realistic weather conditions
– Interactive environment
– Procedurally-generated fauna
– Different player controlled animals
– Different playing styles (carnivorous, herbivorous, omnivorous)
– Unique events and decisions with direct impact on gameplay
– Realistic wildlife interaction with plenty of different animals such as wolves, wild boars, deer, rabbits and others
– All activities will impact on affect the food, water, health and endurance status
– Quests, main events, open-world exploration
PLAYER – CONTROLLED ANIMALS:
Each animal has specific characteristics – some can fly, others can climb over tall obstacles. This makes the game highly engaging and variable.
Wolf
The wolf is a predator. It can lead its own pack and raise cubs. Its natural enemies are bears, wild boars and hunters.
Dog
The dog behaves similarly to a wolf, but it lives in urban areas.
Racoon
The raccoon is an omnivore. Its special skill is climbing buildings and walls. It often steals food and feeds on garbage.
Rabbit
The rabbit is small, fast and herbivorous. Its only advantage is speed.
Horse
The horse is a herbivore. It has great running stamina, but on the downside, it's hard to command and lead a herd of horses.
Raven
The raven is an omnivore, it feeds on everything it comes across. Its special skill is disappearing quickly when danger's close.
Crocodile
The crocodile is a very slow predator that has virtually no competition in the area. Its disadvantage, however, is that it's slow movement. When raising young, you must first take care of the egg from which the young hatch.
Elephant
The elephant is a very slow and herbivorous. Its advantage is strength when attacked by predators.
More animals are already in the works!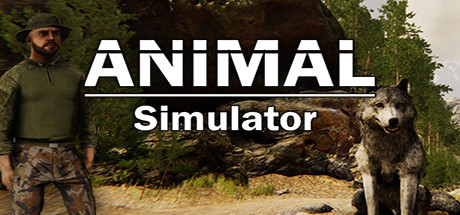 Title: Animal Simulator
Genre: Action, Adventure, Casual, Indie, RPG, Simulation, Early Access
Developer:
Imperian Online – Core
Publisher:
Imperian Online – Core
Release Date: 25 Aug, 2022
Early Access Release Date: 25 Aug, 2022
System Requirements
Minimum:

Requires a 64-bit processor and operating system
OS: Windows 10
Processor: Core i7-2600 or equivalent
Memory: 8 GB RAM
Graphics: Every basic graphics card
DirectX: Version 11
Storage: 16 GB available space
Additional Notes: The game has very variable graphical settings
Recommended:

Requires a 64-bit processor and operating system
OS: Windows 10
Processor: Intel i7-9700 or equivalent
Memory: 32 GB RAM
Graphics: RTX 2070 or equivalent
DirectX: Version 11
Storage: 16 GB available space
Free Download Animal Simulator Game
Full Game, latest version. Download for Free!